Welcome to the new FlexRadio Community! Please review the new
Community Rules
and other important new Community information on the
Message Board
.
CTR2-Mini+ just released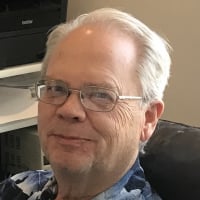 Hello everyone,
I've just released an updated version of CTR2-Mini. I call it the CTR2-Mini+ because it has everything the original Mini has plus a few additional features. It's also easier and cheaper to build that the Mini.
Both Minis are based on the Wio Terminal from Seeed Studio and run the same firmware. QST published an article on the Mini in the September 2022 issue of QST.
The Mini+ packages the Mini's hardware in a PacTec KEU-5 sloped panel enclosure. In addition, it can be powered directly from 12 VDC, includes a built-in radio I/O interface, and has a 6 button function keypad. These function keys, and the little blue 5-way switch on the Wio Terminal, can be user programmed to execute one of 38 different functions like band and mode selection, keyer speed, and CW message buffers. In addition, many radios, including the Flex, support radio specific functions like RIT, volume, filters, power, tuner control, etc. Each button or 5-way switch can be programmed for a 'normal' and 'shift' function, giving you access to 18 functions that can be executed with one or two button presses. The PTT button can be assigned as momentary PTT, latching PTT, or Key.
In addition to controlling many other radios with it's built-in serial CAT interface the Mini+ also supports Flex radios using the Flex API over WiFi. The Mini+ connects to the Flex as a non-GUI client if SmartSDR is running or as a GUI client to control your Flex without SmartSDR running for those who like operating POR (Plain Old Radio). It supports direct CW keying and PTT on the Flex over WiFi so you can use it remotely with a set of paddles and audio streaming to a tablet or phone.
The Mini+ provides a physical tuning knob for your radio. Tuning resolution is easily set by pressing and holding the encoder while turning it. 'Split' frequency resolution is also supported (steps of 5 Hz, 50 Hz, 500 Hz, 5 kHz, etc).
Two or more Mini+ units can be connected to separate slices giving you dedicated tuning knobs and control for each slice. In addition, two Mini+ units can be linked together to provide synchronized tuning of both slices for receiver diversity operation or offset tuning if you want to tune two bands at the same time during a contest. In Link mode, tuning either Mini+ or either slice automatically tunes the other Mini+ and it's slice.
The Mini+ can also remotely control the CTR2-Mini Antenna Switch Controller. This controller is capable of controlling a single radio port / 8 antenna switch or dual radio port / 4 or 8 antenna port switches. When linked to a Mini+ you can configure the controller to automatically switch antennas as you change bands.
The Mini, Mini+, and Antenna Switch Controller are available as PCB kits that you can assemble yourself or as fully assembled, programmed, and tested units.
You can find out more about the Mini+ at https://ctr2.lynovation.com/new-ctr2-mini-plus
73, Lynn, KU7Q
Comments
Leave a Comment
Categories
6.9K

Software

8.4K

Radios and Accessories

657

Genius Products

213

Shack Infrastructure

1.9K

Operating Activities