Welcome to the new FlexRadio Community! Please review the new
Community Rules
and other important new Community information on the
Message Board
.
For Sale or Trade: Flex 6400M Radio, Flex Power Genius Amplifier, And Flex Tuner Genius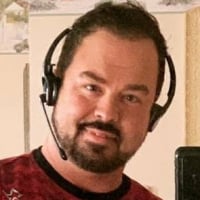 For Sale or Trade Flex Radio Package Deal:
FlexRadio 6400M Transceiver
FlexRadio PGXL Power Genius Amplifier
FlexRadio TGXL Tuner Genius 1X3 (Fully Automatic Antenna Tuner)
These were all purchased at the same time and are less than 3 months old. I absolutely have no issues with the FlexRadio line of products, but I recently purchased an Apache Labs Anan 8000 DLE and prefer it. I just don't want two SDR systems in the shack. I have all original receipts, paperwork, hardware, and original boxes. I would prefer a trade and arrange a meet-up; however, I am willing to sell the package. I would prefer an Icom 7610 or 7851 and an OM Power amplifier in trade. All trade ideas are welcome for review. I will sell the package for $10,500.
Am happy to demonstrate all equipment over a video call. Please let me know if you would like to see more pictures. 73 de N4KMG, Wes Wingo. Cell: 770-601-1452
Categories
6.6K

Software

8.1K

Radios and Accessories

547

Genius Products

158

Shack Infrastructure

1.6K

Operating Activities