Welcome to the new FlexRadio Community! Please review the new
Community Rules
and other important new Community information on the
Message Board
.
Would like to downgrade from V3.3.32 to V2.8.0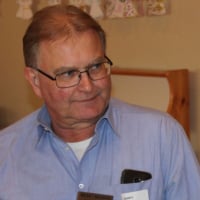 I'm having huge problems with "stuttering" audio when doing FT8 with my Flex-6700. Signal seen bumping like crazy when monitoring in spectrum. Monitoring the sound I can hear it sounding very strange and also loosing parts every now and then. Both nearby stations and stations further away send reports and comments about my bad transmission.
I have resonant antennas and about a ton or two with ferrites everywhere. Doesn't matter much if running 50 or 400 watts. No indications of RF or similar problems.
After Mike's last video I decided to start looking at my network and PC. PC quite powerful Workstation with lots of memory running W10Pro. Network all Cat 5 and with router 10m away from schack and then in shack an 8-port Netgear switch. Trx, computers all connected with cables 1-3m lenght and ferrites on most of them.
Using taskmgr I can see that CPU and memory usage are very low. While network traffic look "strange". When starting Flexradio the traffic goes up significantly. Starting SSDR and it increases even more. Lowering everything I can with FPS, rate etc .. and then minimizing SSDR just having it running in the background network load continues down a bit.
When doing all this to minimize network traffic audio improves a bit. But still long way from good.
Not sure what to do as next step? A complete re-install of Windoz and all program? Don't look forward to that at all!
But before that I would like to revert back to 2.8.0 to see if there are any difference. But I can't find info on what to do when reverting. Just install 2.8? or do i have to un-install serialports and 3.3.32 before?
Any ideas and directions very much appreciated.
73, Johan
Ps. forgot to mention that this audio disturbances when as worse are there even when talking on SSB. I use a head-set and balanced microphone connected direct to radio and not via PC. That makes me a bit confused and even suspecting a possible hardware fault with the trx.
Comments
Leave a Comment
Categories
6.9K

Software

8.4K

Radios and Accessories

660

Genius Products

213

Shack Infrastructure

1.9K

Operating Activities