Welcome to the new FlexRadio Community! Please review the new
Community Rules
and other important new Community information on the
Message Board
.
2x8 AG with Flex 6700 and FTDX 10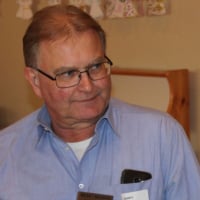 I'm not sure if this is even possible, but I like to be sure before I give up.
I have my Flex 6700 on port 1/A on the AG. LAN controlled and working UFB. I would like to use port 2/B and connect to my back-up FTDX 10. I'd like the Flex to work as it does. But want to control FTDX 10 manually with the AG App.
Have set DIP 3,4 to Off for IG control on port 2/B. Flex works fine on LAN/port 1/A, follows radio. But I can't get the Ap to show manual control on port 2/B. 
I have tried to find the answer in the manual, 4O3A videos, Flex community, as well as Googling. I have "experimented" with my settings, just can't make it work.
Do I try to do the impossible? Or what a'm I doing wrong? Help!
Johan, SE3X
Ps. I have asked the same on 4O3A forum without reply so far. In desperation I try here as well.
Answers
Leave a Comment
Categories
6.9K

Software

8.4K

Radios and Accessories

657

Genius Products

213

Shack Infrastructure

1.9K

Operating Activities