Welcome to the new FlexRadio Community! Please review the new
Community Rules
and other important new Community information on the
Message Board
.
Yet Another Display Issue with My 6600M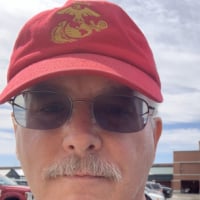 It was 0230 hours here in Weston, VT and I came down to the shack this morning to prepare and set-up for Field Day operations. I started the radio and no display. The display was completely blank and black.  Even the small external monitor I have connected to the 6600M was blank too.
I waited five minutes and shut the radio off. Then I waited another five minutes and started the radio again with the same results. 
So, I pulled up the email I received from Ken when I had my previous display issue and review the instructions on how to reset the display. I figured what do I have to lose. 
I pressed & held the LOCK A & F1 buttons for at least 5 seconds. Nothing at all happened. 
So I shut the radio off and waited five minutes and turn the radio on. This time the display was working and the radio booted successfully.
I'm leaving the radio on the remainder of the weekend (weather permitting) so I can work Field Day. Then I'll cycle the radio and see if the issue returns. 
What a way to start Field Day 2022!
Comments
Leave a Comment
Categories
6.9K

Software

8.4K

Radios and Accessories

658

Genius Products

213

Shack Infrastructure

1.9K

Operating Activities