Welcome to the new FlexRadio Community! Please review the new
Community Rules
and other important new Community information on the
Message Board
.
How to key full output power for adjustments?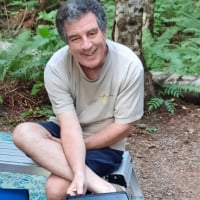 Hi guys... sorry if this is a 'newbie' question, but I've checked the SmartSDR manual and a quick search of the forum and I can't find a definitive simple answer.
I have an older ICOM linear amp (IC-2KL) which needs full power output from the Flex (6500) in order to adjust the ALC level into the amp. (Yea, I know, newer amps don't need the ALC, but as I say, it's an old one I've inherited)
How do I 'key' the Flex to produce 80 to 100W output so I can adjust the amp's ALC control? I thought of AM or FM, but that only puts out about 25W -- not enough to drive the amp. DIGU/L + MOX button seems to need some sort of modulation. Same with CW mode.
I don't have a straight key, so the best I could maybe do is slow down the keyer to 10wpm and produce dashes, but that's less than ideal.
Am I missing something?
Thanks.
Answers
Leave a Comment
Categories
6.5K

Software

8.1K

Radios and Accessories

531

Genius Products

154

Shack Infrastructure

1.5K

Operating Activities