Welcome to the new FlexRadio Community! Please review the new
Community Rules
and other important new Community information on the
Message Board
.
FYI -- Macssdr and ssdr v3.3.39 issues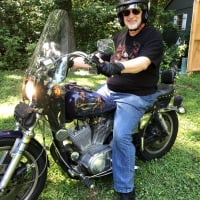 Hi all
i have attempted twice to get v 3.3.39 on my 6600m to work with macssdr and also xdax/xcat
i run m1 macbook mini and various mac minis in the shack and have no problem with v3.2.39 interfacing with any of the mac programs.
When i installed v3.3.39 it appears to be good install on the 6600m..
yes i followed all the proper proceduresand have submitted trouble ticket...
trouble ticket closed telling me to contact the mac developer
which i have done
but
based on macssdr NOT connecting to the 6600m and xdax not seeing a stream ID and showing noisy data stream...this leads me to not recommend update to v3.3.39 for any mac users...
I have reverted back to v3.2.39 and everything mac works again
if other mac users have had better experience please let me know.
THanks
Paul K3SF
Comments
Categories
6.9K

Software

8.4K

Radios and Accessories

657

Genius Products

213

Shack Infrastructure

1.9K

Operating Activities