Welcome to the new FlexRadio Community! Please review the new
Community Rules
and other important new Community information on the
Message Board
.
Suspected fried internal antenna tuner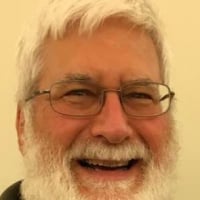 I'm embarrassed to say that I may have fried the antenna tuner in my 6400 radio. I'd disconnected the antenna for the thunderstorms last night and forgot to reconnect it before trying to send a digital message; SWR went through the roof with a burnt electronics smell. Tested the antenna cables and inspected the antennas, no issues observed, and connected everything back up as normal. Also rebooted the 6400 and the computer. The antenna tuner reports success but the SWR on full power transmit is the same as no antenna, with full scale SWR reading on the SmartSDR radio control panel. 
I suspect I'll have to send the radio back for repair, unless the internal antenna tuner is a user installable component that might be shipped to me. Before I pack it up for shipment, does anyone knowledgeable about this have any other suggestions or advice?
Thanks,
Mark, AC3EW
Answers
Leave a Comment
Categories
6.9K

Software

8.4K

Radios and Accessories

658

Genius Products

213

Shack Infrastructure

1.9K

Operating Activities