Welcome to the new FlexRadio Community! Please review the new
Community Rules
and other important new Community information on the
Message Board
.
Devices for remote operation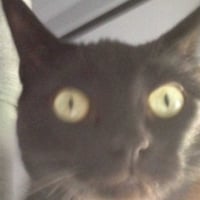 Hi all,
I do somewhat believe in you get what you pay for. Over the years of watching the forums I've seen many different "devices" used for power cycling, remote reset, etc.
We hams love to innovate and everyone finds their own best solution. Here is what has worked wonderfully for me:
Digital Loggers. These are easily available on Amazon. I use their DIN Relay and their Outlet switches. Most of these devices are intended for server rooms so they are little more expensive but for me, worth the cost. They support an easy to use script. In fact I have, using my Din Relay, two scripts: A) Connect and power on. This script connects antennas using my custom disconnect/connect motor system and it powers on various devices like the PGXL, TGXL, etc. B) Disconnect and power off. Does pretty much the opposite. But I can control the switches individually. For example if I want to reboot my PGXL I flip a relay on the DIN Relay. It kills power to a 220V relay. I flip the relay again and the PGXL gets its power back and reboots. I have fallen so in love with these digital logger devices that I have one in my comm closet to reset the internet modems and routers each night at like 3am. I also use them to restart my cable TV boxes on a regular basis.
I can also call these scripts that are in the digital loggers devices from software I write. So I have a control program that can with a single button press power down and disconnect my system.
The digital loggers devices are login/password protected so I don't worry too much about exposing the device to the internet. This way I can connect via my phone and restart or power down.
In December I had a knee replacement and I knew I would not be doing stairs to get down to my shed where the devices are. But with all this control I have not needed to venture down stairs.
It has taken me many years to go from a desk based ham station where I had audio patch cables and no ability to operate unless I was right in front of the station to now where I have a MacBook Pro and I can operate anywhere I have either LAN or WAN. And by operate I mean all modes including CW, FT8, and voice. And I can completely control my station.
With my recent surgery this has paid off well. During healing I have been able to operate CW and FT8 without any worry of being near the gear.
I know that I am not alone with this. I know Mike has a cool remote setup and many others do as well. I know that hams are often cheap and do things with as minimal cost as possible. I've tried that route and after much frustration I found the extra expense of the Digital Loggers gear to be well worth it considering my time and effort to make the station robust.
Mark WS7M
Comments
Leave a Comment
Categories
6.8K

Software

8.3K

Radios and Accessories

626

Genius Products

198

Shack Infrastructure

1.8K

Operating Activities