Welcome to the new FlexRadio Community! Please review the new
Community Rules
and other important new Community information on the
Message Board
.
Flex PSK31 signal purity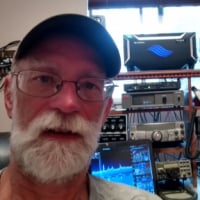 KD0RC
Broomfield, CO
Member, Super Elmer
Moderator
I have been playing with PSK31 again after not messing with it for a few years. I wondered just how clean my signal was, and got these results:
An IMD of -31 dB at 100 W on 6 meters!
Test conditions:
Flex 6400 at 100 W out to beam, no external amplifier
Fldigi set to PSK31, idling signal
DAX TX Gain set to 50%, Peak Level shows approximately -3 dB
There is a lot of discussion about how to set signal levels for the digital modes. On legacy radios, we always had to watch the ALC and keep audio levels low enough to just barely move the ALC meter. This usually meant running a bit less power to keep a clean signal. With the Flex, it looks like just keeping the peak level indicator out of the red does the trick!
NOTE: I did NOT hook my spectrum analyzer directly to my transmitter. I transmitted on my beam antenna up 50 ft, and used a few inches of wire for a pickup antenna on the spectrum analyzer. I started at 1 W, moved to 10 W, added some attenuation, and went for 100 W. That way I did not risk damaging my SA front-end.
Comments
Leave a Comment
Categories
6.5K

Software

8K

Radios and Accessories

526

Genius Products

152

Shack Infrastructure

1.5K

Operating Activities