Welcome to the new FlexRadio Community! Please review the new
Community Rules
and other important new Community information on the
Message Board
.
Removal of previous versions of SmartSDR form the M model and Maestro - Phase II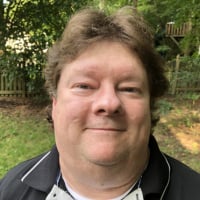 As noted in the v3.2.39 Release Notes and the release announcements for the past two releases, we will be removing several previous versions of SmartSDR from the Maestro and the M Model FLEX-6000s.
It is policy to keep the current released version and one version older on the Version Select screen. Due to several factors, we suspended this policy for several of the previous releases. If you are using an older version of SmartSDR, we strongly encourage you to upgrade to the latest version at your earliest convenience.
We will be removing the following SmartSDR software on Thursday, 16-Sept-2021.
SmartSDR 3.1.12
SmartSDR 2.6.2
We recommend that you upgrade to the latest version that your radio is licensed to use at your earliest convenience. That would be v3.2.39 and v2.7.6 for SmartSDR v3 and v2 respectively.
We will be leaving v2.4.10 for the foreseeable future and v1.12.1 for older radios that use a Maestro.
Categories
6.6K

Software

8.1K

Radios and Accessories

548

Genius Products

159

Shack Infrastructure

1.6K

Operating Activities