Welcome to the new FlexRadio Community! Please review the new
Community Rules
and other important new Community information on the
Message Board
.
Remote with AnyDesk software, anoying issue, need help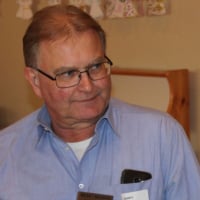 Have been running my station remote for a while. Having a PC at radio QTH and a laptop at temporary QTH. It works great running all the heavy stuff (loggbook, accessories etc) on local PC, my 6700 through SmartLink.
I'm using AnyDesk for remote control of my radio PC. Works great, but I have a problem!
Using my portable PC with one 24" screen together with the built in screen on laptop. I'm running extended screen mode to utilize both screens in the best way.
If I have AnyDesk up on one screen, then doing anything on the other screen, my AnyDesk is minimized. Have to click on AnyDesk icon and maximize it again. Been looking for a solution, must be a setting I'm missing, but haven´t found a solution. It drives me nuts!
I know many using AnyDesk. Anyone with a solution to this very annoying problem Please?
Johan, SE3X (good on QRZ.com)
Leave a Comment
Categories
6.6K

Software

8.1K

Radios and Accessories

552

Genius Products

161

Shack Infrastructure

1.6K

Operating Activities