Welcome to the new FlexRadio Community! Please review the new
Community Rules
and other important new Community information on the
Message Board
.
Need bits to run Flex SDR1000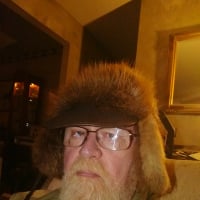 So I bought this BNIB SDR1000 and in the process (headache ;-) )of getting it going.
Thought maybe someone had some bits around. So far I have gotten an old M Audio Delta 44 w/beakout box....NEED audio cables for same if anybody might have some. Been looking for a set of the premade HOSA cables . I would make them up but my 75yr old eyes and not so steady hands are getting to be a bit of a problem.
Also if someone might have a PNP mic would be nice. Also looking for any associated bits for the old flex. It already has the 100W amp and 2M transverter
Any help appreciated with getting this old girl running.......73
Comments
Categories
6.6K

Software

8.1K

Radios and Accessories

550

Genius Products

160

Shack Infrastructure

1.6K

Operating Activities