Welcome to the new FlexRadio Community! Please review the new
Community Rules
and other important new Community information on the
Message Board
.
Remote connection to Flex 6400 over SoftEther VPN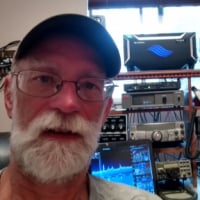 KD0RC
Member, Super Elmer
Moderator
I am trying to connect my TeensyMaestro to my Flex 6400 remotely.
This scenario works perfectly:
In this remote operation scenario, SmartSDR works great, but the TeensyMaestro does not find the radio and does not connect:
When SmartLink was down, I was able to connect SmartSDR remotely using the SoftEther VPN, but not the TeensyMaestro. I have tried different IP addresses for the TeensyMaestro as well as for the VPN and laptop (using network properties), but nothing seems to work, and I can't always get the IP addresses the way I want. SmartSDR over SmartLink works every time regardless of any VPN tomfoolery going on.
I have tried bridging using the VPN options as well as with the Windows network connections screen. It feels like I never get all of the remote gear on the same LAN segment (192.168.x.x) as the radio. I am not sure if the Ethernet, WiFi and VPN all need to be bridged or just some of it. I am not sure if I need to somehow reference the DNS address in the router.
So I believe that I am missing something in the setup of the VPN or in the bridging or possibly even a setting in the router. I am not a networking kind of guy, so I am hoping that I have just missed something basic here.
I can easily set the TeensyMaestro to any IP address, but have had trouble getting the Laptop and VPN to the IP addresses that make sense to me (which may be wildly wrong...).
So if anyone has knowledge about this kind of thing, I would sure appreciate some help.
Thanks in advance for any insights.
Tagged:
Answers
Leave a Comment
Categories
6.6K

Software

8.1K

Radios and Accessories

550

Genius Products

160

Shack Infrastructure

1.6K

Operating Activities