Welcome to the new FlexRadio Community! Please review the new
Community Rules
and other important new Community information on the
Message Board
.
How does API for "set slice TX to slice A" look like when injecting it into a Arduino?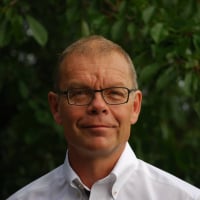 I am in process of integrating a MAC logger to SO2R with Flexradio. The logger does not support Flexradio commands. The logger uses the command "arrow up" and "arrow down" to switch slices from radio A to radio B with a foot switch or a MIDI controller.
I have seen several using a Arduino to the above process and thought that I could inject this command into the slice switching and in this way obtaining slice switching. Youtube is filled with DYI MIDI controllers so I thought it may be an easy task with a TENSY board.
Knowing nothing of API:s is this difficult to accomplish? How large is the API software script for the Flex command (CAT ZZ...) ?
I am waiting for someone to chime in to help me 😊
Leave a Comment
Categories
5.8K

Software

7.5K

Radios and Accessories

278

Genius Products

71

Shack Infrastructure

987

Operating Activities