Welcome to the new FlexRadio Community! Please review the new
Community Rules
and other important new Community information on the
Message Board
.
PGXL RFI suspect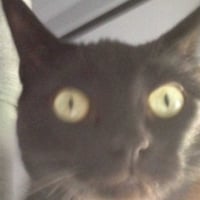 Hi all,
I've moved somethings around and suddenly I've noticed the amp errors out on 40m do to high swr.
The antenna path is: Flex6600 to PGXL port A, Port A output to Palstar HFAUTO input, Ant 1 on Palstar though about 75 feet of LMR 400 to 2.4 to 1 Balun Designs Balun to 80m loop antenna suspended between the trees.
So I've done the following:
1) PGXL in standby: Tune Flex600 - HF Auto tunes to 1.2:1. Watch SWR as I increase power. No issues all the way to 100w.
2) PGXL online: Tune Flex6600 from 2 watts up to about 40w. Somewhere around 30w the PGXL will display HI SWR FIRM and drop out. The SWR rises. HOWEVER the Palstar still shows SWR of 1.2:1 during this process. This is intermittent and just now I tried it and it worked as expected.
3) PGXL direct into MFJ dummy load. Operation is as expected. No rise in SWR as power is increated.
4) PGXL through HF Auto tuner into MFJ dummy load. Operation as expected. The tuner first tuned the dummy load to 1:1 then power increase kept the SWR there. Bypass was the same. 1:1 and as much power as I wanted with no issue.
5) on 20m. PGXL through HF Auto, antenna tuned to 1:1.04. I can run as much power as desired and PGXL is happy.
When the issue occurs I do hear a buzz in my speakers. So I highly suspect RFI and I wonder if RFI is getting into the net cable causing the PGXL to freak out.
Anyway will keep looking. Wonder if anyone has seen this behavior before.
Mark WS7M
Comments
Leave a Comment
Categories
6.9K

Software

8.4K

Radios and Accessories

660

Genius Products

213

Shack Infrastructure

1.9K

Operating Activities