Welcome to the new FlexRadio Community! Please review the new
Community Rules
and other important new Community information on the
Message Board
.
Strange PGXL noise behavior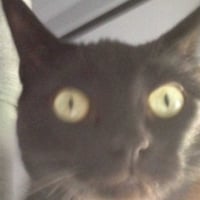 Hi all,
So it has been a busy week and I didn't do much if any hamming until today. I connected to my Flex and immediately saw some awful noise on 40m that I know is related to my 24V linear supply that is fairly near the radio. I unplugged that and the noise went away as expected.
I tuned on 40m, PGXL offline and 40m looked good. My HF Auto tuned the CW band to 1:1. Bypassed it is 1.5:1.
I switched to 20m and saw this:
Basically S7 noise across the band! So I tuned again on 20m and the HF Auto brought the SWR down to 1.2:1. But still the noise was present. I bypassed the tuner and the SWR was 1.5:1 so I think antennas were working right.
Switched back to 40m and tuned. No issue. Switched to 30m and tuned. No issue. Bands and noise there looked normal.
Back to 20m and tuned, still S7. So I put the PGXL online and tuned again with about 400 watts going out. The tuner was still happy. PGXL seemed happy. After stopping tune the noise was back down to my normal S3:
So what about putting the PGXL online on this band changed the noise produced?
Anyone have any idea?
Comments
Leave a Comment
Categories
6.9K

Software

8.4K

Radios and Accessories

658

Genius Products

213

Shack Infrastructure

1.9K

Operating Activities