Welcome to the new FlexRadio Community! Please review the new
Community Rules
and other important new Community information on the
Message Board
.
FLEX-6400 and SPE Expert 1.3K FA amp ... what's the secret?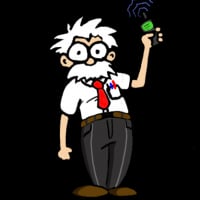 I run a remote setup and switch between a TS-480SAT (w/RemoteRig interfaces) and a FLEX-6400 w/SmartLink 2.6.2.
The TS-480SAT has an analog ALC connected to the SPE amp and I never have any issues.
However, when using the FLEX, which doesn't have an analog ALC line, I noticed that I need to set the audio level every time I change bands and power levels. Not enough and I don't get the power, a bit more and the amp trips into bypass. Note that VSWR is excellent.
I set the drive FLEX' to ~20W as a drive level but I cannot get it lower. On some bands that drive level is too high. I compensate by dropping the audio level (PC | Level slider) but I need to adjust it when I change bands and power levels. It works but it's annoying.
So what's the secret to get the FLEX-6400 and the SPE Expert 1.3K FA to work reliably?
I find myself using the TS-480SAT more often now as it works just great with the amp, even with my remote 2682 miles away. Even considering replacing the FLEX with another radio that has an analog ALC line for the amp. I like the FLEX but the constant requirement to tweak the audio is annoying.
I must be missing something as I just can't believe that the FLEX-6400 is so challenging to setup to work with the SPE amp.
Looking forward to reading your experiences running the FLEX and an external amp like the SPE :-)
Comments
Leave a Comment
Categories
5.7K

Software

7.4K

Radios and Accessories

235

Genius Products

62

Shack Infrastructure

934

Operating Activities