Welcome to the new FlexRadio Community! Please review the new
Community Rules
and other important new Community information on the
Message Board
.
Power Genius XL v3.5.23 Firmware is Now Available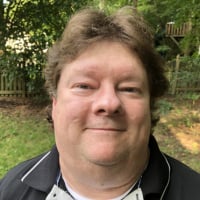 FlexRadio Systems announces the immediate availability of the Power Genius XL Firmware v3.5.23. It is highly recommended that you review the Release Notes included with the firmware to ensure an optimal software installation experience.
Version 3.5.23 is a general firmware release for use with all Power Genius XL amplifiers, enhancing thermal management and improving PTT timing.
The Power Genius XL v3.5.23 Firmware can be downloaded from the FlexRadio Systems website. 
The following highlights are SmartSDR specific items:
IMPROVED PTT (RX to TX TRANSITION) TIMES:
Minimize changes to the power supply status (on/off) and Vdd (DC supply voltage), so the amplifier does not instruct exciters to wait unnecessarily for the power supply to respond to a change request when the amplifier is keyed. This change also ensures DC power and bias are stable before RF is accepted at the input and minimizes SWR excursions.
Improved tracking of FLEX-6000 exciter slice state to reduce occurrences of last-moment changes in band selection.
THERMAL MANAGEMENT:
This version links Thermal Management profiles (Standard, Contest, and Broadcast) to logic that manages the power supply and bias voltages. This change impacts the primary exciter integration point, the exciter-enforced TX Delay setting. All exciters should set their TX Delay to 20ms. For more information on the different Thermal Management profiles, refer to the Power Genius XL v3.5.23 Release Notes (included with the firmware download)
Comments
This discussion has been closed.
Categories
6.9K

Software

8.4K

Radios and Accessories

658

Genius Products

213

Shack Infrastructure

1.9K

Operating Activities