Welcome to the new FlexRadio Community! Please review the new
Community Rules
and other important new Community information on the
Message Board
.
ANT1 and ANT2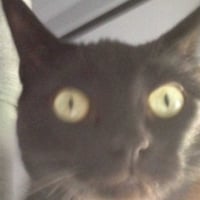 Hi all,
PGXL has inputs and outputs in two blocks on the back labeled A and B.
The PGXL utility has a CAT/CI-V tab which offers setup of port A and Port B but DOES NOT specify antenna.
The FlexRadio tab in the utility offers setup of Port A and Port B and DOES allow you to specify TX antenna. The only selections are ANT1 and ANT2.
My hope had been, as a mostly signal antenna operator that I could route the radio coming into port A to either the antenna in port A or the one in Port B, but this does not seem possible and it certainly doesn't work.
Using the PGXL utility I configured my FlexRadio on port A and selected TX Antenna ANT2 but absolutely nothing at all changes.
Similarly my Icom radio coming into port B cannot seem to select and get to the antenna in port A.
I'm curious what the ANT1 and ANT2 are supposed to do?
I get that many of you have Antenna Genius but I can't seem to find one. Out of stock every where. My hope is to be able to remotely select my one antenna to work on radio A or radio B. It seems the PGXL cannot do such a thing with it's limited A and B setup.
Am I missing something?
Comments
Leave a Comment
Categories
6.9K

Software

8.4K

Radios and Accessories

658

Genius Products

213

Shack Infrastructure

1.9K

Operating Activities