Welcome to the new FlexRadio Community! Please review the new
Community Rules
and other important new Community information on the
Message Board
.
xDAX and xCAT - Remember settings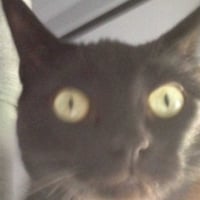 I am trying to figure out how to contact the wonderful gent that created xDAX and xCAT first to thank him for his efforts and second to request a few features. I can't find a place to post a request so I'll try here.
First, thanks for xCAT, xDAX, as has been said by others here it has really made it possible to stay in the Mac world with Flex Radio.
A couple of requests:
1) It would be idea if both xDAX and xCAT could be setup to remember the settings so when you run them they just connect to the various devices. Right now every time I run xDAX I have to manually turn on the same devices. Same for xCAT except it really has less to do other than connect. I would request that xDAX be make to work like the windows DAX. It comes up configured as it was when it was last used.
2) Please implement the WinKeyer support in xCAT. Being able to create a WinKeyer look a like port would help in some projects I am doing. I don't need the port to be a virtual serial port. For me if it was just a TCP port with a port number and it accepted WinKeyer protocol that would be amazing.
Again thanks for the programs. Really excellent.
Mark - WS7M
Comments
Categories
6.7K

Software

8.2K

Radios and Accessories

573

Genius Products

168

Shack Infrastructure

1.7K

Operating Activities