Welcome to the new FlexRadio Community! Please review the new
Community Rules
and other important new Community information on the
Message Board
.
CW & TX Delay, CW & Delay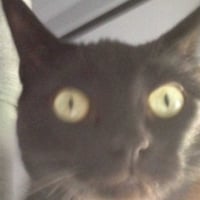 Hi all,
CW & TX Delay:
I'm using Flex 6600 to PGXL. Keying is purely LAN.
Yesterday during CWT I received some reports of missing first dit in my call, WS7M. Several people copied me as MS7M and one sent an email noting the missing first dit.
As per the manual on the PGXL I have TX delays set to 0 since this is pure LAN keying. However this issue persists. Any thoughts?
CW & Delay:
When the PGXL arrived because of the manual stating that transitions were managed by the amp when LAN keying I set my CW delay to 0 to see if semi-break in worked. It doesn't. With CW delay at 0 things will seem to work then I will periodically get HIGH SWR warnings and the amp will go to standby.
It seems that setting the CW delay to something above 50ms cured that. How to others set their CW delay with this amp?
Mark WS7M
Comments
Leave a Comment
Categories
6.9K

Software

8.4K

Radios and Accessories

658

Genius Products

213

Shack Infrastructure

1.9K

Operating Activities