Welcome to the new FlexRadio Community! Please review the new
Community Rules
and other important new Community information on the
Message Board
.
Odd behavior with 'rfpower' and 'tunepower' tags in TX subscription message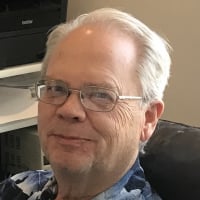 Hello all,
I'm finally back to implementing the Flex API on my CTR2 multi-radio controller (see https://community.flexradio.com/discussion/8008383/cat-control-on-usb-cable-no-frequency-control). I'm linking to the radio via WiFi and so far I've been impressed with what I can do with the TCP/IP API.
For reference, I'm running SmartDSR Develop 2.6.2. This is a special update from Eric and the team that fixes the bug I reported in bug report J8057 and described in the link above. However, the same behavior I will describe exists in the plain-vanilla v2.6.2. I don't run v3 so I have no clue if it's in there (but I would assume it is).
I've found that the 'rfpower=' and 'tunepower=' levels in the TX subscription message don't change when the RF Power or Tune Pwr sliders are adjusted in SmartSDR, or when I change them using the 'transmit rfpower=xx' or 'transmit tunepower=xx' commands in the API. The sliders in SmartSDR follow the API commands but the levels reported in the TX subscription message do not.
The TX subscription message values DO CHANGE when I key the radio or start the ATU. I assume then that the subscription values are the 'last measured power levels' for these points.
I run into a problem when I change one or both of these values on my controller. If I don't transmit immediately after setting a new level and then adjust one of these levels on SmartSDR or do something else that causes a TX subscription message (like bypass the ATU), my controller reverts back to it's original settings - but SmartSDR still shows the new values. The TX subscription values (and my controller) will update to the new levels shown on the SmartSDR sliders once a transmission is complete.
You can see that this canbe confusing to anyone using a 3rd party controller.
Am I missing something in the API? Is there a command that will cause the TX subscription message to update to match the slider settings, or is there a way to read the slider settings directly instead of relying on the TX subscription message?
Lynn, KU7Q
Answers
Leave a Comment
Categories
5.4K

Software

7.1K

Radios and Accessories

161

Power Genius Products

44

Shack Infrastructure

778

Operating Activities