Welcome to the new FlexRadio Community! Please review the new
Community Rules
and other important new Community information on the
Message Board
.
Flex 6400 lockup ...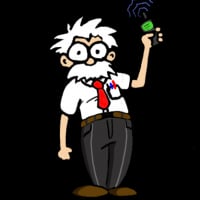 Have a look at my QRZ page for my setup ... quicker than having to explain the entire setup :-)
Flex 6400 + SPE 1.3K FA amp, remote controlled using SmartSDR 2.6.2 over a WAN for me (near San Diego) and a LAN (sharing with my host ham).
The problem - Remote Flex-6400 locks up at times while in TX and needs to be remotely rebooted. This is running with the amp at between 500W and 1.2kW. It does NOT lockup running the Flex by itself.
It's NOT the router, modem, amplifier, Raspberry PI 3, NUC, or interconnected cables as my TS-480SAT w/RemoteRig doesn't have any problem using the same amp, the same antennas at the same power levels. All are co-located in the same rack (picture on QRZ page).
As there is no analog ALC, the only cable entry points are the CAT 5 cable, the control line to the amp and the DC input.
I would like to read how others have resolved this issue. I plan to improve on the following:
Loop and add a RF choke to the CAT5 cable at the Flex connection point
Loop and add a RF choke to the CTRL cable (Flex to SPE amp) at the Flex entry point
Loop and add a RF choke to the DC input cable at the Flex entry point
The Flex is grounded to the same point as the amp and the TS-480 SAT
Anything I am missing?
Comments
Leave a Comment
Categories
6.7K

Software

8.2K

Radios and Accessories

575

Genius Products

173

Shack Infrastructure

1.7K

Operating Activities