Welcome to the new FlexRadio Community! Please review the new
Community Rules
and other important new Community information on the
Message Board
.
PGXL - Managing 2 radios, different antennas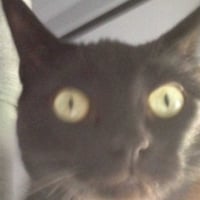 Hi all,
I got my PGXL yesterday and like chronicled in these forums the setup was all of about 15 minutes before Flex6600 and PGXL were very happy together.
I come from SPE 2K FA amp which had several very nice features. 1) 6 antennna outs each usable by the 2 includes. 2) Build in antenna tuner.
So my setup consists of Flex6600, primary rig, IC-7610 my "field" rig but one like to use from time to time on the desk. I have the Flex and 7610 linked into the PGXL. The PGXL is seems happy with the 7610 on input B.
Being in an HOA I have restrictions. My primary antenna is an 80m loop. I have 2 verticals: 40m and 20m and I have a 6m dipole.
The purpose of this question is to see how people are managing multiple antennas on the PGXL?
My 80m loop at times needs a tuner so I have an HF Auto driving that. The 20, 40 verticals are 1:1 in the desired areas of operation and the 6m dipole is also 1:1 so no tuners needed.
I want to be able to use these 4 antennas at times on either radio. For example if I sit down to the 7610 I want to be able to select say the 20m vertical and attach it to output B of the amp. Or I might want the 80m loop.
But on my laptop I might decide to later fire up SmartSDR and I want to use the 80m loop or maybe the 20m vertical.
I'm used to having those 6 antenna outputs and having the ability to switch my 2 input radios to either one very easily. So what is the best solution when switching to the PGXL to get roughly the same functionality?
Thanks - Mark WS7M
Comments
Leave a Comment
Categories
6.9K

Software

8.4K

Radios and Accessories

660

Genius Products

213

Shack Infrastructure

1.9K

Operating Activities