Welcome to the new FlexRadio Community! Please review the new
Community Rules
and other important new Community information on the
Message Board
.
Flex 6400 - Remote Power On ???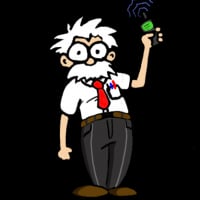 I have a remote Flex 6400 & SmartSDR (2.6.2) and all is working fine.
I need to be able to remotely "power-off" (remove DC) the radio when it's not in use and I understand that this cannot be safely done by just cycling the DC input.
So I configured the REMOTE POWER ON and have a SPST relay toggle the RCA input.
Via the SPST relay, I would remotely open the line, the Flex would turn off (green and blue LEDs turn off). Then I would remotely turn OFF the DC supply. So far so good.
To turn it back on, I remotely turn on the DC supply, wait a few seconds, then toggle the relay connected to the REMOTE POWER ON RCA jack. Here is the problem I am seeing:
Green power LED comes ON but keeps flashing.
The blue LED is steady ON
The green LED keeps on flashing ... does not come ON, so the radio is inaccessible <-- How long does it take to turn on??
After several tries with the same result and at one point, the power LED started flashing RED
At this stage, I had to do a factory reset to recover as I assume that the file got corrupted in the Flex after all of these tries.
OK ... so this is what is happening so I am now looking for suggestions on the proper way to be able to remotely remove power to the Flex 6400 using the REMOTE POWER ON function. What am I missing?
Comments
Leave a Comment
Categories
6.7K

Software

8.2K

Radios and Accessories

575

Genius Products

173

Shack Infrastructure

1.7K

Operating Activities