Welcome to the new FlexRadio Community! Please review the new
Community Rules
and other important new Community information on the
Message Board
.
Remote operation and peripheral gear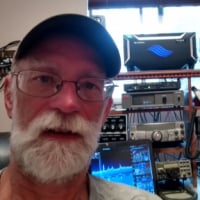 KD0RC
Broomfield, CO
Member
✭✭✭✭
I have recently completed my "TeensyMaestro" project. It is built using a Teensy 4.1 (Arduino work-alike) board and provides knobs and buttons to control a Flex 6000 series radio. It uses the TCP/IP Flex API and works great locally. See my QRZ.com page for pics.
Now I would like to be able to use it remotely, but am unsure how to proceed. I plan on using SmartLink with my laptop, so don't want to change that - SmartLink is working great.
The question is, can I use a pair of Raspberry Pi computers to create a VPN that I can use to log my TCP/IP box onto the Flex while my laptop is connected via SmartLink? Is there a better solution that the twin RPi? Is there a way to bridge my PC that would work? (I tried that a bit without success, but did not do exhaustive testing). I would prefer not to buy a VPN service. I did look into making my app SmartLink aware (and would definitely still consider that), but did not understand the documentation. If anyone has an Arduino-based solution for that, I would be very appreciative!
I have a Flex 6400 V3.1.12 and a very fast laptop.
Thanks & 73,
Len, KD0RC
Leave a Comment
Categories
5.5K

Software

7.2K

Radios and Accessories

178

Power Genius Products

49

Shack Infrastructure

816

Operating Activities