Welcome to the new FlexRadio Community! Please review the new
Community Rules
and other important new Community information on the
Message Board
.
One Flex 6600 vs Two Flex 6400s - Which is the better choice?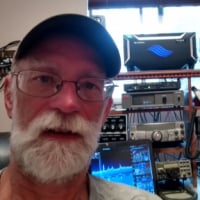 KD0RC
Broomfield, CO
Member
✭✭✭
This is a purely academic question as I am, at best, a casual contester and certainly no SO2R operator. I can barely think fast enough to operate one radio on one band at a time. For you real contesters, however...
For the price of one 6600, one could buy two 6400s. The 6600 has 7th order filters on the contest bands where the 6400 has third order filters. On the other hand, with a pair of 6400s, you would have two transmitters for multi-op operations or a really cool remote club station.
Is there a serious contest situation where a pair of 6400s would be preferred over a single 6600? How much benefit do the better filters bring to the 6600? Is there a benefit to a second transmitter?
At Field Day this year, my buddy Dave (W4WKU) and I operated within 100 yards or so of each other and were able to coexist and even work each other without overloading our Flex 6400s. He ran 100 W and I ran 500 W. If we were on different bands, we were completely unaware of each other's presence. If we were on the same band, but different segments (CW vs SSB) we got away with it pretty well. My 500 W bothered Dave a bit on the same band segment, but his 100 W didn't phase me at all unless we were right on top of each other.
Perhaps at the 1.5 KW level running fast CW with close antennas, the 6600's better filtering would be necessary for multi band operating. Anyone have any insight into this?
73,
Len, KD0RC
Answers
Leave a Comment
Categories
5.4K

Software

7.1K

Radios and Accessories

161

Power Genius Products

44

Shack Infrastructure

779

Operating Activities