Welcome to the new FlexRadio Community! Please review the new
Community Rules
and other important new Community information on the
Message Board
.
Flex-6400 and TS-480 into 1K3 amp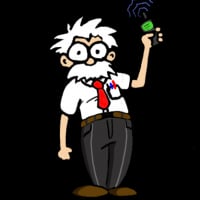 We have two radios that will be connected to a 1K3 amplifier. The goal is NOT to operate them at the same time. However, we need some clarifications:
Present setup: TS480 to ALS600S on a GAP antenna; FLEX6400 of a 20m beam; Both antennas are ~50 feet apart.
When I do not run the TS480, it is OFF (plus I have isolators that remotely disconnect the antenna from the radio). So far so good.
When I run the TS-480 at 500W, the FLEX is in "standby" mode with the antenna remotely disconnected. When we switch back to the FLEX, there are MANY error messages saying that there was overload. Each message needs to be reset. For the local ham, it's just irritating. For me, who is 2682 miles away and using SmartSDR, it's not that much fun. So ... we decided to only use one amp, the 1K3 as it has two inputs
Ok ... now that you have some background, here is our dilemma:
We want to connect the TS-480 to the 1K3 input #1 and the Flex to 1K3 antenna port #2. We will be sharing four antennas using the four 1K3 outputs. So far so good.
However, based on what we saw using separate systems, should we expect the FLEX to start sending out overload error messages, which all need to be reset, if we do not POWER-OFF the Flex while using the TS-480?
Looking for hams who are using more than one the Flex 6xxx ( Flex + other) radios using the 1K3.
Contrary to the TS-480, I have read that you should NOT power off the Flex by removing power but we must let it go through a shutdown process. As I am 2682 miles away, how can I safely power-off the Flex when we are using the TS-480 though the 1K3? The rear panel doesn't power off the radio as I believe it just places it in standby mode.
If push comes to shove we will need to decommission the TS-480, but we like that as a backup. I use a RemoteRig pair and have been using this setup for years (FTTH 1Gbps U/D fiber here and a cable modem at the radio site).
Looking forward to reading about how you have managed to operate co-located radios w/amps.
Leave a Comment
Categories
5.4K

Software

7.1K

Radios and Accessories

161

Power Genius Products

44

Shack Infrastructure

779

Operating Activities