Welcome to the new FlexRadio Community! Please review the new
Community Rules
and other important new Community information on the
Message Board
.
New to 6400 ... need help for remote setup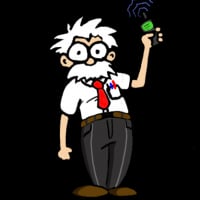 I am located near San Diego but my remote HF station is in Florida (see my QRZ page). Just bought a used 6400 w/SmartSDR license from the local Florida ham and had my ham friend (who hosts my remote station) pick it up and configure the 6400 via the LAN (i.e. registered SmartSDR v2 (for now ... see below), updated FW, etc.).

>> It works locally <<

When I try to access it from here using SmartSDR, it sees the radio but cannot connect. Says it needs an update and it needs to be done locally, but Allan doesn't see any update available when he checks SmartSDR via the LAN.

I searched the forum read the manuals and read lots of info. So I am certain that I missed something, hence this posting.

================

1. Do I need to setup any port forwarding on my remote router? If so, can someone point me to where I can find this info? I read that you can set it for auto but I can't even access any settings remotely.

Note that I remotely manage my present system and I do have port forwarding for my TS-480SAT / amp remote system)

=================

2. When I start SmartSDR, it automatically starts DAX and CAT. Is that needed? In any event, I can't do anything remotely as it says that I need to be on the LAN.

=================

3. I will license SmartSDR v3 once I get v2 running. The plan is for me and Allan to share the 6400. He would access it via the LAN through my router and I would access it via the Internet (Local router & fiber --> Remote Cable modem & router). Note that I have a separate cable modem and router in the Florida station garage and he has a buried CAT5 cable from his home to the garage so we can share my radio network. This way, I am totally separate from his home cable modem/system

=================

4. This being said, how can a remote user fully manage the radio if he is "2682 miles" away? For example, updating firmware, setup, etc.? When I try with v2 it says that it's "not supported at this time". Is it supported in v3?

How do you manage a "far-away radio" remote setup now?

I'll keep on reading and watching YouTube videos but if someone can point me in the right direction that will save me time.
Comments
Leave a Comment
Categories
6.5K

Software

8K

Radios and Accessories

531

Genius Products

152

Shack Infrastructure

1.5K

Operating Activities