Welcome to the new FlexRadio Community! Please review the new
Community Rules
and other important new Community information on the
Message Board
.
What are Community Ranks?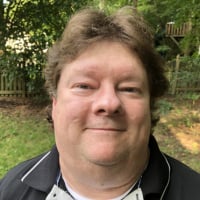 The Community uses different rankings or "reputation levels" to reward Community members based on earning and accumulating reputation points.
Reputation points are earned by starting a discussion, Q&A or entering a New Idea. They are also earned when other members give you positive reactions, such as "likes" for posts and comments you have made or when you answer a Q&A post.
As members gain reputation points, once they achieve certain thresholds, their rank in the Community is elevated. With elevated ranks comes additional Community abilities, such as being able to add a signature to your profile or use the rich text editor to create discussions, Q&As or comment on a post. All new members start out as a "New Member", even if you were a long time member of the old community because the old community did not have reputation points to transfer.
There are several Roles defined in the FlexRadio Community. You must meet "all" the criteria listed before you can achieve a new role.
New Member - No reputation points are needed for this initial rank. All new members are assigned this as the default rank. There are purposely limited abilities with this rank, but you can create and comment on posts and enter reactions.
Seasoned Member - Criteria: A Community member for 1 week and 5 posts. When you earn this rank you have the ability to add a Title and Signature to your profile. You also get to use the Rich Text editor. You have the ability to, add Discussion & Comment Links, and dd Activity and Conversation Links to your posts along with the ability to start private conversations with other Community members. It doesn't take too long to achieve most of the Community abilities available to members.
Smooth Operator - Criteria: Earned 100 reputation points and a Community member for 2 weeks and entered 10 posts. With this role you can add locations to your profile.
Junior Elmer - Criteria: 500 reputation points and 50 posts. After achieving this role, you can create Polls in the Community.
Elmer - Criteria: 1000 reputation points and 1000 posts. This is an elite status to achieve. You are provided the secret handshake and decoder ring. This rank adds some abilities to curate community content.
Categories
6.6K

Software

8.1K

Radios and Accessories

550

Genius Products

160

Shack Infrastructure

1.6K

Operating Activities