Welcome to the new FlexRadio Community! Please review the new
Community Rules
and other important new Community information on the
Message Board
.
Using Reputation Points and Reactions to Improve the Community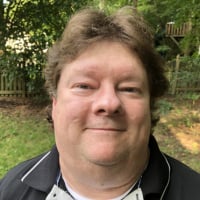 One of the new features available in the Community is the ability to earn reputation points add a "reaction" to a discussion, Q&A or discussion comment. Reactions provide a way to let the poster know how you feel about their post. But there is more!
Creating new discussions, Q&As and commenting on posts earn members reputation points, so there is an incentive to be active and engaged in the Community.
As members gain reputation points, once they achieve certain thresholds, their rank in the Community is elevated. With elevated ranks comes additional Community abilities, such as being able to add a signature to your profile or use the rich text editor to create discussions, Q&As or comment on a post. All new members start out as a "New Member", but it doesn't take too long or too many points to achieve your first elevated rank, so don't be shy, jump right in.
How else are Reputation Points earned?
Reactions are used as part of the Community's inherent gamification feature. Positive reactions promote content and let members earn reputation points. The more reputation points a discussion or question has earned, the higher it is ranked or prioritized in the Discussion view, so that you can easily identify information that has the greatest value.
Consequently, negative reactions help identify spam and abuse and in some cases remove reputation points from a post and the member who posted the comment, discussion of Q&A.
In the post example below are the four (4) types of post reactions to choose from. They are located at the bottom of every post.
Off Topic - Off topic posts are not relevant to the topic being discussed. If a post gets enough off-topic votes then it will be buried so it won't derail the discussion.
Insightful - Insightful comments bring new information or perspective to the discussion and increase the value of the conversation as a whole.
Dislike - A "dislike" is a general disagreement or disapproval of a post. Enough dislikes will downgrade a post.
Like - A "like" is a general approval of a post. Enough likes will promote a post.
Using reactions allows the members of the Community to have a direct input as to the value of the content posted on the Community.
You probably noticed the "Flag" option in "Reaction Row" and are wondering what that is about. Members also have the ability to provide direct feedback directly to the Community Managers.
Clicking on the "Flag" reaction will display two selections.
Abuse - By selecting this option, you can report posts that you fell are abusive or violate the Community Rules so that they can be alerted to a moderator's attention. Please use this option sparingly and only if it is a clear violation of the Community Rules.
Report - If there is something about a post that makes you uncomfortable, you can use this option to send a note to the Community Managers expressing your concerns.
Tagged:
Categories
6.9K

Software

8.4K

Radios and Accessories

657

Genius Products

213

Shack Infrastructure

1.9K

Operating Activities