Welcome to the new FlexRadio Community! Please review the new
Community Rules
and other important new Community information on the
Message Board
.
I have an Idea. How do I post it to the Community?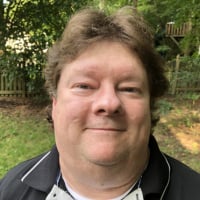 Tim - W4TME
Administrator, FlexRadio Employee
admin
We love new ideas. No matter how "out of the box" they may be. Well, within reason, of course, like we can't add warp drive the a FLEX-6700 ;-)
We do want to hear what you think and what features you would like to see in our hardware and software products. To do this is really easy, but a little different than how it was done in the previous community.
When creating a new Idea, using the New Discussion blue button on the right hand side of the your browser, click on the downward pointing triangle to get a menu listing of DIscussion types. Select the "New Idea" option.
We have a dedicated category, New Ideas so all ideas are in one place so they are easy to find and comment on too. So when creating a new Idea post, the only category option you will have is the New Ideas category.
You can also navigate the the New Ideas category and if you try to create a new discussion in that category, the only option you will have is "New Idea", so there are several different methods to create a new Idea.
Just create a new discussion describing your idea and let the fun begin. People will comment on it and vote on it by using the "like" and "dislike" feedback as well.
Please note that the Ideas are exclusively for making suggestions related to FlexRadio's SDRs and software. So we ask you to limit your ideas to those items only. All other types of posts should be discussions or questions (Q&A). Thanks!
Categories
5.2K

Software

6.9K

Radios and Accessories

122

Power Genius Products

26

Shack Infrastructure

591

Operating Activities