Welcome to the new FlexRadio Community! Please review the new
Community Rules
and other important new Community information on the
Message Board
.
Some comments related to editing your profile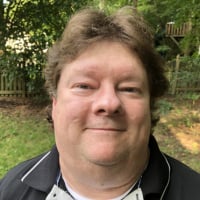 When we migrated the only Community members to the new Community, we migrated your user account data too. This included the email address you used to access the community and your username.
When you edit your profile, you will notice a few new fields available for you to use. One is your CallSign and the other is a text box where you can enter the types of FlexRadio products you own. We encourage everyone to fill out these two new fields. If you do not have a callsign yet, just enter "none". No one will judge you.
However, there are a few differences between the old and new Communities. One of those is the Username allowable characters and enforcement of unique usernames.
The migration process allowed the creation of usernames without the current username character filter enabled to ensure a complete data transfer. However the user name may still contain unallowed characters or may be a duplicate someone else's username.
You may find that when updating your profile, you received an error that your username has one or more of these unallowed characters or is not unique.
In the warning message are the username options and length requirements. Try removing the unallowed character and replacing it with an allowed character, such as an underscore or a space.
If you get an error that the username already exists, then you will need to change your username to something unique that is not already in use by someone else in the Community.
Categories
6.5K

Software

8K

Radios and Accessories

526

Genius Products

152

Shack Infrastructure

1.5K

Operating Activities