Welcome to the new FlexRadio Community! Please review the new
Community Rules
and other important new Community information on the
Message Board
.
Power Genius XL v3.4.10 Firmware is Now Available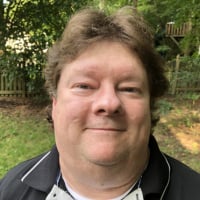 FlexRadio Systems announces the immediate availability of the Power Genius XL Firmware v3.4.10. It is highly recommended that you review the Release Notes included with the firmware to ensure an optimal software installation experience.
Version 3.4.10 is a general firmware release for use with all Power Genius XL amplifiers, enhancing high-SWR protection, power meter performance, and operator awareness.  In addition, code corrections improve integration with SmartSDR™ clients, thermal management, and diagnostics.
The
Power Genius XL v3.4.10 Firmware
can be downloaded from the FlexRadio Systems website. 
The following highlights are SmartSDR specific items:
Fast SWR Protection:
The Power Genius XL hardware protection system, designed to prevent damage due to high SWR events, is now more sensitive and reacts faster.
HIGH SWR Alarm Source:
High SWR fault messages sent to connected SmartSDR clients now indicate which of two internal detectors sensed the fault. This diagnostic aid assists operators and Flex support technicians.
Improved Front Panel Meter Accuracy:
Improved sensitivity and accuracy of the front panel and Power Genius XL Windows Utility forward and reflected power meters.
Power Fold-back Notification:
New warning notifications are visible on the front panel display and connected local or remote clients during power fold-back conditions when the Power Genius XL senses an SWR between 2.0:1 and 3.0:1 or the amplifier's temperature reaches the upper limit (80° C). Power fold-back is an active protection mechanism that reduces amplifier output to prevent damage.
Output Filter and Harmonic Load Cooling:
Improved thermal management of the output filter and harmonic load; the cooling fan now follows profiles that vary by band, length of transmission, and temperature.
Firmware Status and Diagnostic Codes:
The Power Genius XL displays a new firmware status during the amplifier self-check startup sequence. A meaningful diagnostic code is displayed when the amplifier firmware detects an abnormal operating condition or a malfunction.
Sub-Zero Temperature Reporting:
The Power Genius XL now correctly senses and reports heatsink temperatures less than zero degrees Celsius.
LAN Keying:
Corrects a rare error in LAN-based amplifier keying.
Leave a Comment
Categories
6.7K

Software

8.2K

Radios and Accessories

573

Genius Products

168

Shack Infrastructure

1.7K

Operating Activities