Welcome to the new FlexRadio Community! Please review the new
Community Rules
and other important new Community information on the
Message Board
.
IC-705 or what the Maestro should have been
When I first bought the Maestro, pre-ordered based solely on hype, I thought it was genius! That was until I started using it to realize it was just a glorified tablet with a FlexControl attached to it. No bluetooth headset? No way of logging any contacts? Thin sound out of a **** microphone? Oh well, expensive little toy.
Back then (3 yrs ago) I thought, and even wrote about it, that the Maestro should have been a Flex 1500 replacement. A 5w QRP radio that allowed you to jump into the Flex SDR world. If you liked it, you could then buy a 6xxx and use it with the Maestro.
Imagine being able to take you maestro, with a battery inside and have a portable QRP radio with a screen!!..... Back then I would have been happy with HF alone.....
Move forward to today and Icom has presented the IC-705. A portable radio 5w (with internal battery) or 10w with 13,8v power source. HF VHF and UHF!!!
Bluetooth!! GPS for logging!! WiFI and LAN capable. Little screen to see the signals and even reception of air band! And for about the same price I paid for the Maestro back then.
I got a square nylon bag for transportation and paid extra for adjustable feet with my Maestro.
The IC-705 gets a cool backpack.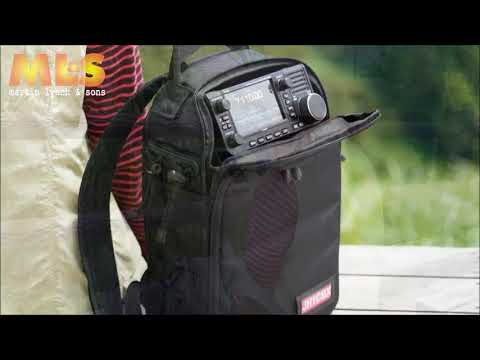 https://www.youtube.com/watch?v=-51m9HR8mCY
With your purchase you get a whip antenna that works in VHF and UHF.
And the battery that works with the radio is the same one used in the ID51 and ID31 handhelds.
To think that the Maestro could have been that....and much more.....
Kenwood is out of the amateur world. Yaesu is producing **** like the 818 or the 891.
Icom is the only one producing exciting equipment with no significant competition from anyone.
Maybe it is the fact that I have not been able to enjoy my 6700 all Christmas season because I have a "license break" issue that Flex is unable to resolve... or maybe I am just tired of waiting for Flex to become what I thought it could be and I am finally ready to move to greener pastures.
The IC-705 definitely look cool and it might not be a surprise to see it up there in my wish list.
Comments
Leave a Comment
Categories
6.8K

Software

8.3K

Radios and Accessories

625

Genius Products

198

Shack Infrastructure

1.8K

Operating Activities