Welcome to the new FlexRadio Community! Please review the new
Community Rules
and other important new Community information on the
Message Board
.
WWV 100 Year Event Wrap Up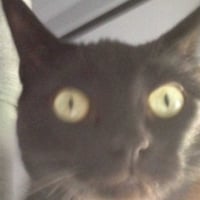 Hello all,
We wrapped up our special 100 year WWV event station operation last night at 6:00pm local time, 0:00 UTC.
We worked over 10,600 contacts on virtually every band from 160 through 70cm.  Granted this total doesn't approach the totals of a reasonably run DXpedition, but we were not a contest and our operating positions were open to anyone including those with little or no experience.
We faced many challenges during this event considering we were less then 2000 feet from verticals spewing out anywhere from 5kw to 50kw of RF!
Our two loaned Flex Radio 6600M radios performed extremely well.   In fact, we found we could run a voice station on 20m using  a Flex 6600M and an FT8 station on 20m at the time time with very little interaction! 
The front ends of these radios are simply fantastic!
I did met at least a few Flex owners personally at the site and it was a great pleasure to see non Flex owners marvel at operating the radios.  
I do personally know of one ham that went out and bought a Flex Radio after his operating period at one of our Flex stations.   He is still trying to figure out what to tell his wife!
We had eight networked N1MM logging stations all feeding a computer running a central status display that people could watch:
A big thank you to all that worked us considering our challenging RF conditions!
Mark - WS7M
Comments
Leave a Comment
Categories
6.4K

Software

8K

Radios and Accessories

489

Genius Products

145

Shack Infrastructure

1.4K

Operating Activities