Welcome to the new FlexRadio Community! Please review the new
Community Rules
and other important new Community information on the
Message Board
.
Voiced serial numbers and calls - will it work in WPX with N1MM? And SO2R?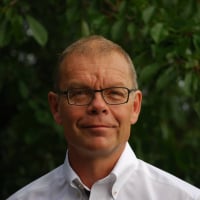 Hi comrades and contesters. SO2R with N1MM (and perhaps even DXlog - see older post) is simple with Flexradio as many have reported for quite a while now. Plug and play.  Even with 2BSIQ it is a childs game thanks to Flexradio.   
But SSB WPX is now approaching and to do SO2R without voiced messages is more trickier than I thought. Huh....
However, voiced messages seems to be the rescue. What are your experience with this? Have you tried it with SO2R as well? There have been loots of views but most are a little bit too old to judge their relevance. 
I realize it is perhaps too late to test it for the WPX but WTH....
GL to you all in the contest and look forward working you from my remote contest station  SM0HRP.   
http://remotedxandcontestblog.sm0hrp.se/
Answers
Leave a Comment
Categories
6.9K

Software

8.4K

Radios and Accessories

658

Genius Products

213

Shack Infrastructure

1.9K

Operating Activities