Welcome to the new FlexRadio Community! Please review the new
Community Rules
and other important new Community information on the
Message Board
.
FlexLogger Alert Module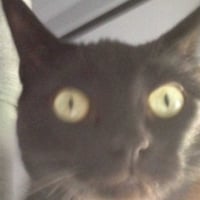 Hi All,
I've been working **** FlexLogger (soon to be renamed) with two new features and a number of bug fixes in addition to full support for SmartSDR 3.x when it is released.
One feature I received a lot of requests for was an alert system.  A way to notify the operator of desired contacts.   
JTAlert has a wonderful feature which works with WSJT to alert you to desired stations. 
The new Alert system in FlexLogger will not only work with WSJT information but also with spots!
The system is designed around a simple matching engine.  A database is kept of your desired matches and quickly checked on each incoming WSJT station or spot.
With each alert you create you can specify how you wish to be notified.  The options are:
Mark with color - On the spot or WSJT list within FlexLogger
Notify - Displays a popup notification on your desktop
Send email - Yes you can have it email you of a critically needed station
Send text - If your cell provider allows it, it can send you a text
Mark the spot on the pan with color - So colored spots
Play a sound file
Run a script
The matching system contains a level which is none, low, medium, high, contest.  These map directly to the spot levels on the SSDR pan.  A contest level is the highest, most important level and moves lower in the spot display on the pan.
Here is a screen shot of alerts working with SmartSDR spots on the pan:
In this example I've requested that any Grid I don't have in my log should be a GREEN spot.  I setup a watch for CQ and asked it to be colored a light blue.   And I setup a watch for CW in the COMMENT field and asked it to be a purple color.
The matching engine is extremely fast and powerful and can match a spot or WSJT station in an alert database of 10,000+ alerts in under 1/4 of a second.   That is a lot of alerts but I did want to stress test it.
Basically, you can setup any kind of alert you like.  If you wanted to know when Gerald, K5SDR was spotted or was operating WSJT you can setup a "FieldMatch" alert scanning the CALL field for the text K5SDR.  
So really any field, any kind of text, and a number of different actions you can do when a station meets an alert.
For Grids since there are so many of them there is a Grid tab that can scan your database and automatically create the desired alerts.  Same for STATE.   States are generic so they can support our non American users.   States are based off of data in a States.CSV file.  This will will ship with US states but can easily be edited for the states of another country.  The system will not care.
There will be tabs to handle the common items like DXCC and others and as more are needed they will be added.
The other feature, which I will not show here as it is still under development is a contest panel.  The contest panel and editor will allow you to define details about a contest you want to work in and it will greatly accelerate logging and scoring for that contest.
Let me know if you have any thoughts or requests about the alert system and/or contest system.  I realize I have not provided much on contest yet and no, I do not plan this to be a perfect replacement for N1MM but I hope to get it to a point that it would be as good.
Mark - WS7M
Comments
Leave a Comment
Categories
6.4K

Software

8K

Radios and Accessories

489

Genius Products

145

Shack Infrastructure

1.4K

Operating Activities