Welcome to the new FlexRadio Community! Please review the new
Community Rules
and other important new Community information on the
Message Board
.
Furnace Blower RFI - Suggestions?
Sorry but the pictures that follow are gruesome and may churn the stomach of even the most stout OM or XYL...
I have a 1.5 yr old Goodman furnace that has an ECM blower motor.  In diagnosing the situation, when at the furnace and watching my waterfall, 10m gets blown out as visualized below (2nd one) the moment the relay flips and blower starts moving.  These aren't birdies they are a flock!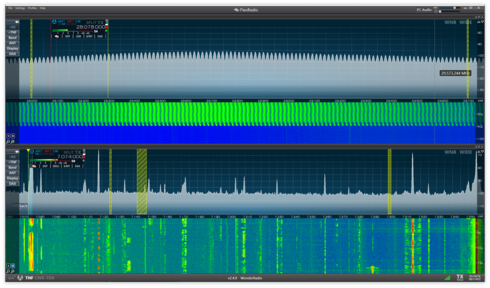 I am in the process of working with installer and mfg but it's not looking promising.
I have found these two articles and am headed down a path of suppressing RFI on the wires to the motor- hoping its there....  Curious if any of you have seen such a signature and have any tips as I hate to stumble around for months to sort this out - although the 10m prop is shot for a year or two more so I guess I have time....
Resolving Furnace and A/C RFI (Radio Frequency Interference) - ARRLwww.arrl.org/files/file/.../Solving%20Furnace%20and%20AC_RFI_KM4LHZ_v9.pdf
https://www.eham.net/articles/32146
Thanks,
-Dave
Answers
Leave a Comment
Categories
5.7K

Software

7.3K

Radios and Accessories

228

Genius Products

58

Shack Infrastructure

927

Operating Activities