Welcome to the new FlexRadio Community! Please review the new
Community Rules
and other important new Community information on the
Message Board
.
How to obtain SO2R 2BSIQ or a 400 QSO rate w Flex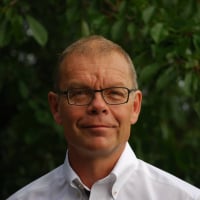 Kari Gustafsson SM0HRP
Member
✭✭
Follwing a discussion with Jon EA2OT on how to obtain the effective 2BSIQ QSO rate that well known contester CT1BOH introduced here is the continuing of this evaluation we started on another thread. Background: "Thank you again for the feedback. I can ́t tell you how to solve the audio switching issue because I "still" don ́t own a 6600 or 6700. I will really appreciate if you can continue with some more tests. I have been using a 6300 for almost 3 years but I just sold it to buy a new one. The purchase decision of a 6600 will depend on these audio switching capabilities. As I explained before, I have been doing 2BSIQ operation during the last 3 CQ WW CW using 2 radios and a Microham u2R. With this device it is possible to configure the audio you want to hear at each "QSO moment". The configuration I was using is as follows: - Stereo audio selected on N1MM+. If no TX, RX1 in left ear, RX2 in right ear - Microham receives the info from the 2 radio ́s PTTs from N1MM. When TX1, RX2 in both ears. When TX2, RX1 in both ears. Could you please try to make the following tests? Test 1: Please configure N1MM in SO2R operation, create 2 different radios with one CAT asigned to each one ot them (Slice A = Radio 1 with CAT1 asigned, Slice B = Radio 2 CAT2 asigned). Then choose Stereo mode with tilde key and select "Swap other" and "Focus other", and very important, select "Run" on both radios as well. At this moment, if no TX, you shall be hearing both radios in Stereo (Slice A on left ear, Slice B on right ear), is that correct? Then, if TX1 you shall hear RX2 on both ears (or are you hearing RX2 just on right ear?) Opposite situation when TX2... This audio switching is happening with the help of "Swap other" or "focus other" I ́m not sure which one of them (Sorry I can ́t test it at this moment on N1MM). Test 2: If the previous test is not working as expected, please try using "Dueling CQ" feature of N1MM with "Ctrl+B". An extract from N1MM manual explaining what "Dueling CQ" mode does: Dueling CQ's will send CQ alternately on each radio (Ctrl+B) If dueling CQ's is enabled, and CQ sent then both radios become Run radios Ctrl+F1 or Ctrl+Enter will not start Dueling CQ Dueling SSB and CW CQ's (different modes in each Entry window) are supported When you disable Dueling CQs, the pre-existing SO2R options are restored I hope one ot these 2 ways to operate 2BSIQ will work! Cross my fingers. Please let me know if it works. Thank you! Jon, EA2OT"
Leave a Comment
Categories
5.2K

Software

6.9K

Radios and Accessories

122

Power Genius Products

26

Shack Infrastructure

598

Operating Activities