Welcome to the new FlexRadio Community! Please review the new
Community Rules
and other important new Community information on the
Message Board
.
Spot API timestamp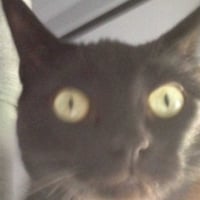 Hi All,

I've been working on my own software to deal with logging and spots.  I installed 2.3.9 so I have the latest spot fixes.

I'm seeing something strange with the spot timestamp or perhaps I don't know what I am supposed to do with it.

The current GMT as I write this is around 12:45Z.   As I see a spot come in from either SliceMaster or a spot network to my software I can see the timestamp on the data read from the server is correct... Right around 1245Z or so.

So my software constructs a radio Spot.  My understanding of a timestamp would be the current UTC date time which would be 07/10/2018 and the time should be the UTC time of the spot as read from the telnet stream:   1246 as an example.

So I construct my date time object with 07 10 2018 12 46 00 Z.   When I examine this date time object in the debugger it is correct.

I assign it to the spot timestamp field.  I submit the spot to the radio and it shows up.  However, hover over the spot and the spot date/time shows:  07/10/2018 18:46.   So +6 hours.

This almost looks like the spot timestamp in the Spot object is based on local time and the API or radio is trying to convert it to GMT.

Is that what is happening?  If so I guess I am wondering since all spot data just about everywhere is based on UTC time why would the spot object/radio need a local time?
Answers
Leave a Comment
Categories
6.5K

Software

8.1K

Radios and Accessories

531

Genius Products

154

Shack Infrastructure

1.5K

Operating Activities