Welcome to the new FlexRadio Community! Please review the new
Community Rules
and other important new Community information on the
Message Board
.
SSDR and 6400 Noise Floor Behavior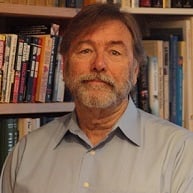 Odd SSDR Behavior
Setup:
1.       Flex 6400 – heatsink upgrade not yet done
2.       Windows 10 v 1803
3.       SSDR 2.2.8
4.       Antenna Dipole (40m)
SCENARIO
Steps
1.       Slice A on 15m WNB off-   21.026.220 Mhz - -124dBm (or any in band freq)

2.       Slice B on 40m WNB off- 7.038.330 Mhz - - -106 to -112dBm (or any in band freq)

3.       Preamp +8dB (tried at 0 and -8 and has no effect on the scenario)

4.       Bandpass is WIDE
5.       Turn Slice A WNB on-set at 30,  Slice A remains at -124, Slice B remains at -106 to -112
6.       Turn Slice A WNB off - - Slice A jumps up to -115, Slice B remains at -106 to -112
Slice A is active, tune Slice A to 21.026.230 (10 hz up) using the Flex Knob---- NOW Slice A drops back to -124 dBm (WNB is OFF – both slices) This is repeatable and seems to occur whenever Bandpass is WIDE and occurs with Slice A on 10, 12, 15, 17, 20, 30 (barely noticeable), 40 (smaller jump in level), 80. This does not occur when both slices are on the same band and front end filters are engaged (i.e. not WIDE)
Reversing slices the above steps and Slice B behaves similarly. 
Connected to Dummy load – same scenario behavior
No RELAY clicks other then when band is intentionally changed.
I have a video of one scenario – sorry for a bit of shake holding the iPhone. 
https://www.dropbox.com/s/2b7prhvh5tf1jr9/IMG_1343.mp4?dl=0
If this is expected or my test is faulty I apologize for the bandwidth.  Anyone should be able to replicate this behavior unless it is my 6400 or my SSDR install.  This seems different from the behavior described by Mike ("6600 odd behavior" 2 months ago). 
There are a lot of variables and possible scenarios and I have tested only a few.
Comments
Leave a Comment
Categories
6.2K

Software

7.8K

Radios and Accessories

411

Genius Products

119

Shack Infrastructure

1.3K

Operating Activities