Welcome to the new FlexRadio Community! Please review the new
Community Rules
and other important new Community information on the
Message Board
.
FLDIGI Transmit Problem
Trying to get FLDIGI to transmit on my new Flex 6400. Using Windows 10 on my laptop.
These are the settings I am using and the radio receives the FLDIGI just fine. 100% copy.
I am using Com ports 5, 6 & 7 for the N1MM logging application, which was not running at the time.  Com 8 was selected for FLDIGI. 
Screen shot of the PLAYBACK audio
Screenshot of the CAPTURE audio
Screenshot of the device preferences
Another screenshot of the selected devices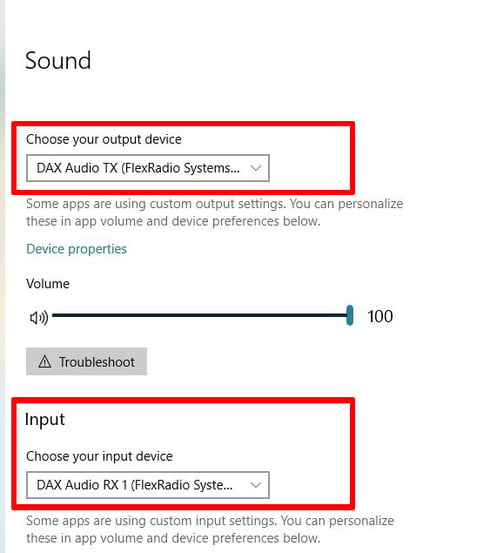 The Flex 6400 is configured using Com8 with RigCAT. Works well.
Screenshot of FLDIGI on receive. Signals are decoded well. 100% copy
My dilemma...
When I transmit, the red light on the face of the Flex 6400 turns red, signaling the rig is transmitting. Sounds like a relay is clicking inside the 6400 too. However, the rig shows no RF power output during transmit.
I even checked on PSK Reporter looking for any stations that may have copied my PSK31 transmission, to no avail.
I have been a user of FLDIGI for some time now, but on Icom rigs. First time attempt with the Flex 6400 has not been successful.
Anyone have any ideas on what I may be, or not be doing, to prevent my rig from transmitting the PSK31 data?
Thanks
Jim - K3WR
Answers
Leave a Comment
Categories
6.9K

Software

8.4K

Radios and Accessories

660

Genius Products

213

Shack Infrastructure

1.9K

Operating Activities