Welcome to the new FlexRadio Community! Please review the new
Community Rules
and other important new Community information on the
Message Board
.
Some Community food for thought...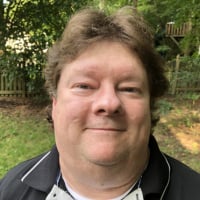 There have been some recent posts that I wanted to address to the Community as a whole.  Particularly about comments referring to the removal of posts because the content is critical of FlexRadio or they are dissatisfied with a FlexRadio product.  I want to go on the record again to say that posts are not removed for this reason.

The Community is a double edge sword for the company that promotes and supports it because it is a public forum whose primary purpose is for the customer to directly and openly interact with the company.  The company gets the benefit of a near real-time communication forum to communicate to a large number of customers, prospective customers, and others interested parties (for whatever reason for their interest).  When the intent of the communication is not moderated, a healthy bi-directional communication between customer and company can exist and this has numerous benefits for both parties.  However, there is also the opportunity for anarchy if certain guidelines of etiquette, civility and decorum are not maintained. And it is this last point I would like to discuss in greater detail.

Any time you communicate a thought or feeling there are two very important and separate components of that message; the content and the manner in which it is delivered. 

On the Community, the content of the message, whether it is complimentary or not, is, in vast majority cases, never moderated.  It is the delivery of that message that is the critical element that must be fostered and maintained in order for the Community to provide benefit to both the customer and the company. 

This is why we have Community guidelines posted on the Community homepage that are primarily a set of common sense rules for using the Community in such a manner that it maximizes the benefit for you the customer and the company.  Two of the cornerstones of these guidelines is to treat everyone with courtesy and respect.  The other is to provide constructive criticism by communicating it in a respectful and mature manner if you have an issue to raise.  It is when the line is crossed with either of these two components happens that moderation can happen.  I usually err on the side of tolerance when it comes to when deciding if that line has been crossed because I realize that sometimes frustration can get the better of us at times and I try not to react too quickly, so salient points can be made.  For the benefit of new and old members alike, I have posted these guidelines below for your convenience.

And remember when using the Community always show respect to others regardless of their opinions. Give people the benefit of the doubt, just like you would if talking to them in person. Posts that include personal attacks, overtly negative comments, sarcasm, non-constructive criticism, falsehoods, defamation of character, libelous speech, or gratuitous profanity will be removed, as they do not contribute to the community atmosphere we want to maintain. Any pattern of poor behavior may result in losing your Community posting privileges.

I also want to make another important point before concluding. There are varying degrees of customer opinions and feelings about our products and one must be cognizant that if posting a comment or reply, regardless if it is overly critical or complimentary will elicit responses from those who have the opposite opinion, sometimes as passionately or more than the original post. It is usually though civil two-way discourse by both sides of an opinion where most of the value of the community concept is revealed.  Calling people names, stereotyping them, belittling them are not elements of civil discourse and have no place in the Community.  Comments of this nature are also subject to moderation because they definitely fall within the Community guidelines.  I can appreciate one's frustrations at times and those feelings are legitimate, but it is possible to express your level of that frustration in a mature manner without resorting to angry and overly exaggerated examples to make your point.  In fact, doing so actually lessens the credibility of your concern and the point you are trying to make. Debate is good, arguing is not.

In conclusion, for those new to the Community, I want to take a second to provide a better understanding of my purpose as the "mayor" of the Community.  My primary role at FlexRadio is to be your advocate so that your voice, comments, complaints, and concerns are a critical part of the business decision making process.  The Community is one of the vehicles I use to collect that information.  As a previous customer of FlexRadio and a small business owner of a service based company before I became an employee, I believe this is the ideal experience that makes me well suited for this role, as I can easily empathize and understand your feelings, joy, and frustration of being an owner of a FlexRadio SDR.  You can ask the management team, I can be very passionate at times advocating for your benefit to make our products and services better and customer focused.  I want everyone to know your voice is heard.  You are a part of the process, even when it seems you are not. 

I hope everyone has a safe and wonderful weekend with your family and get to "play" radio some too. 

Comments
This discussion has been closed.
Categories
6.7K

Software

8.2K

Radios and Accessories

576

Genius Products

174

Shack Infrastructure

1.7K

Operating Activities