Welcome to the new FlexRadio Community! Please review the new
Community Rules
and other important new Community information on the
Message Board
.
Unable to get both VFOa and VFOb on Log4OM with OmniRig... help!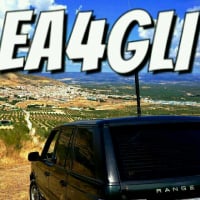 I am mainly working satellites the last few months, as propagation in HF is awful in my neck of the woods.
For HF I have been OK with LOG4OM and OmniRig. There are little issues but it's ok.

However,working satellites is a whole different animal! I cannot get LOG4OM with OmniRig to read both VFOa and VFOb. I can set RIG1 to VFOa and RIG2 to VFOb but I have no way of having a single RIG with 2 VFOs. Therefore all my Sat QSOs are incorrectly recorded as the TX and RX frequencies never match.

DXLab can read VFOa and VFOb but doesn't even have the Option to input GRIDSquare in the Log QSO window! Plus you have to click on LOG for each new contact. Whomever design DXLab tried to cram too much info in the Log QSO window and missed some basic stuff that should be there.

I am very frustrated. There isn't a single logging program that will manage the different VFOs from the Flexradio and trying anything slightly complex is very difficult. Any ideas?
Has anyone figured out how to have at least 2 VFOs with OmniRig? it used to work pre v1.6.....


Answers
Leave a Comment
Categories
6.9K

Software

8.4K

Radios and Accessories

661

Genius Products

213

Shack Infrastructure

1.9K

Operating Activities