Welcome to the new FlexRadio Community! Please review the new
Community Rules
and other important new Community information on the
Message Board
.
Versions v 1.10.16 radio and v 2.0.17 radio on same network and one PC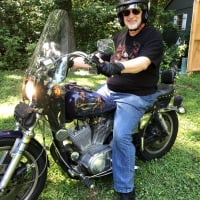 The condrum i present is how to setup a PC on a Lan that has one Flex running ssdr V1.x  and another flex radio running ssdr V2.x..

It is my understanding that DAX/CAT of V1.x and V2.x are different and that they can not be installed on the PC at the same time.

A corollary to this above Lan setup would be a WAN setup, where my home setup is flex radio running V1.x but a friends offer me to connect via smartlink to his flex radio running V2.x.

Question,  can V2.x SSDR Dax/Cat on the PC  work with a Flex radio running ssdr V1.x? This implies that the PC is running SSDR V1.x
with V2.x Dax/CAT installed.

Thanks for any insight for proper configuration for these setups.






Answers
Leave a Comment
Categories
6.9K

Software

8.4K

Radios and Accessories

658

Genius Products

213

Shack Infrastructure

1.9K

Operating Activities