Welcome to the new FlexRadio Community! Please review the new
Community Rules
and other important new Community information on the
Message Board
.
Cannot Download SSDR 2.0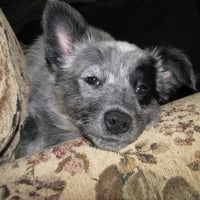 I have been reading numerous posts from those who have successfully downloaded and installed SSDR 2.0, but I am now on my tenth attempt to download a complete and working ~51-mb file. The download fails, usually during the first half of the process. If I select 'resume', it continues for a while, then fails again. Edge, Firefox, and Chrome all yield the same problem. If I manage to download the complete file, the Update (the radio) portion fails.

Also, I set up an account for the license, and received a response that the account is working. Does this start the license period. despite not having a complete and working download?

The radio is connected to my network via WiFi and there has never been a problem with software upgrades since new (a couple of years ago). Just for fun, I tried downloading the software on a "hard wired" PC, and had the same problem. My Internet speed is Ping = 21, Download = 3.11, and Upload = 10.77... is this sufficient?

Is there something I am missing here? I plan to attempt yet another download sometime after 0300 (but before 0700), in the event the servers are just overloaded. Maybe...

Thanks in advance for any assistance on this.


Answers
Leave a Comment
Categories
6.9K

Software

8.4K

Radios and Accessories

658

Genius Products

213

Shack Infrastructure

1.9K

Operating Activities