Welcome to the new FlexRadio Community! Please review the new
Community Rules
and other important new Community information on the
Message Board
.
new version of 1.x SSDR?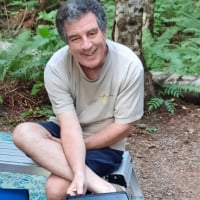 A little while ago, there was a discussion about the 6700 'dropping' from the top spot in the Sherwood Ratings, and it was discovered that this was due to some deep, interior setting in the software that wasn't quite right.  I found that whole discussion fascinating -- including the bit where Gerald 'hinted' that the fix might be applicable to other versions (6500/6300) of SSDR firmware as well.  So, I'm just kind of checking in/wondering where that went and if we might be seeing a new version of SSDR 1.x before 2.x?

I know, I know, Tim -- you can't say anything FOR SURE until things move along the Alpha/Beta testing road a bit.  But maybe if you could comment on that specific issue and if it will be included in a new 1.x version?

Thanks.


Answers
Leave a Comment
Categories
6.5K

Software

8K

Radios and Accessories

531

Genius Products

152

Shack Infrastructure

1.5K

Operating Activities