Welcome to the new FlexRadio Community! Please review the new
Community Rules
and other important new Community information on the
Message Board
.
Is Flex-6700 rapid enough when switching bands in SO2R?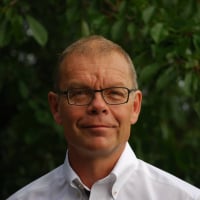 Hi, 
Any CW freaks working CW SO2R out there?
I just concluded another CW contest (CQ MM) with SO2R and N1MM. Spent most time to really test out 6700 in CW SO2R before the battle starts with CQ WPX
With N1MM it worked almost 100 % fine. Setting was set to 100 ms with Focus Helper in SDR set-up. But often when calling CQ on one band (TX focus on ANT1) and listening S&P on other band (RX focus on ANT2) after founding a station to call and sending F1 (calling the station on the other slice (ANT2)) N1MM rapidly changed correctly TX focus to ANT2 but Flex-6700 stayed on ANT1. With Maestro I could not see why. But changing from Maestro to smart SDR Windows I noticed that before this behaviour occured a pop-up window was shown by SDR "Transmit slice was not selected".
What is the cause for this window to pop-up?  I guess that this is the cause for this behaviour. Has anyone noticed similar with N1MM and SO2R operation?    
Answers
Leave a Comment
Categories
6.1K

Software

7.8K

Radios and Accessories

393

Genius Products

114

Shack Infrastructure

1.2K

Operating Activities